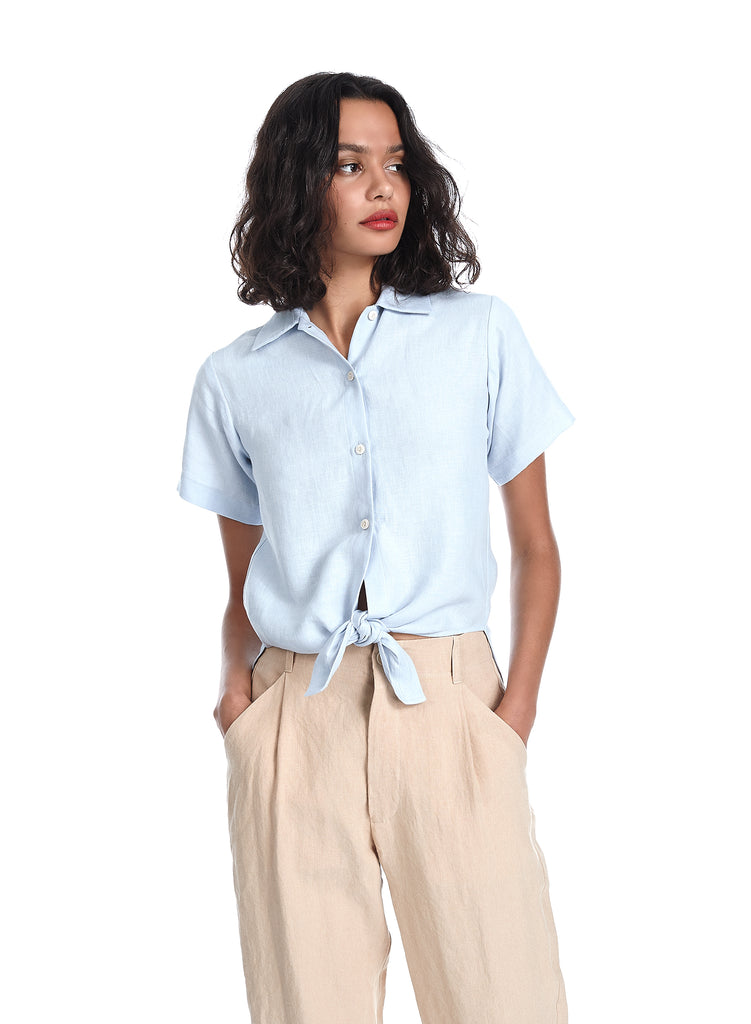 There's nothing better than feeling cool and covered during steamy summer months. I find the things I crave to wear are made out of breezy, natural fabrics, but also are surprisingly longer, which keeps the sun off and also adds a slightly nostalgic style element. For our unisex pants and shorts this spring, we looked to the past. 1950s bermuda shorts, cropped pedal pushers, cigarette pants... these silhouettes continued into the 1960s but in synthetic fabrics, touted for their wrinkle-resistance and novelty. Today, those synthetics look dated, and we've realized the wrinkle-resistance comes not only at an environmental cost but at a cost of comfort as well. Natural linen feels amazing on a hot summer day, and why not embrace a little rumple? Of course, no one wants to feel like they're wearing a costume either, which is why we've tweaked these designs to make them feel more modern. The pant leg isn't too tapered, keeping it fresh feeling--we recommend women size down for a high-waisted, more cropped fit and men take their normal size. A slight crop is leg-lengthening on everyone, and looks so modern! Our short reminds me of the shorts I'd wear at summer camp. The leg is cut wider for extra mobility (running around! sitting in the grass!) and hits at just the right spot in the thigh. Both the shorts and pants have a single pleat for a slight-tailored look, and to take these out of flat-front chino doldrums. Same recommendations for sizing on the shorts--size down for women, buy your normal size for men. Take vintage styling inspiration and run with it. 
Vintage images from here and here. 
Shorts in indigo, cornflower blue, and olive.