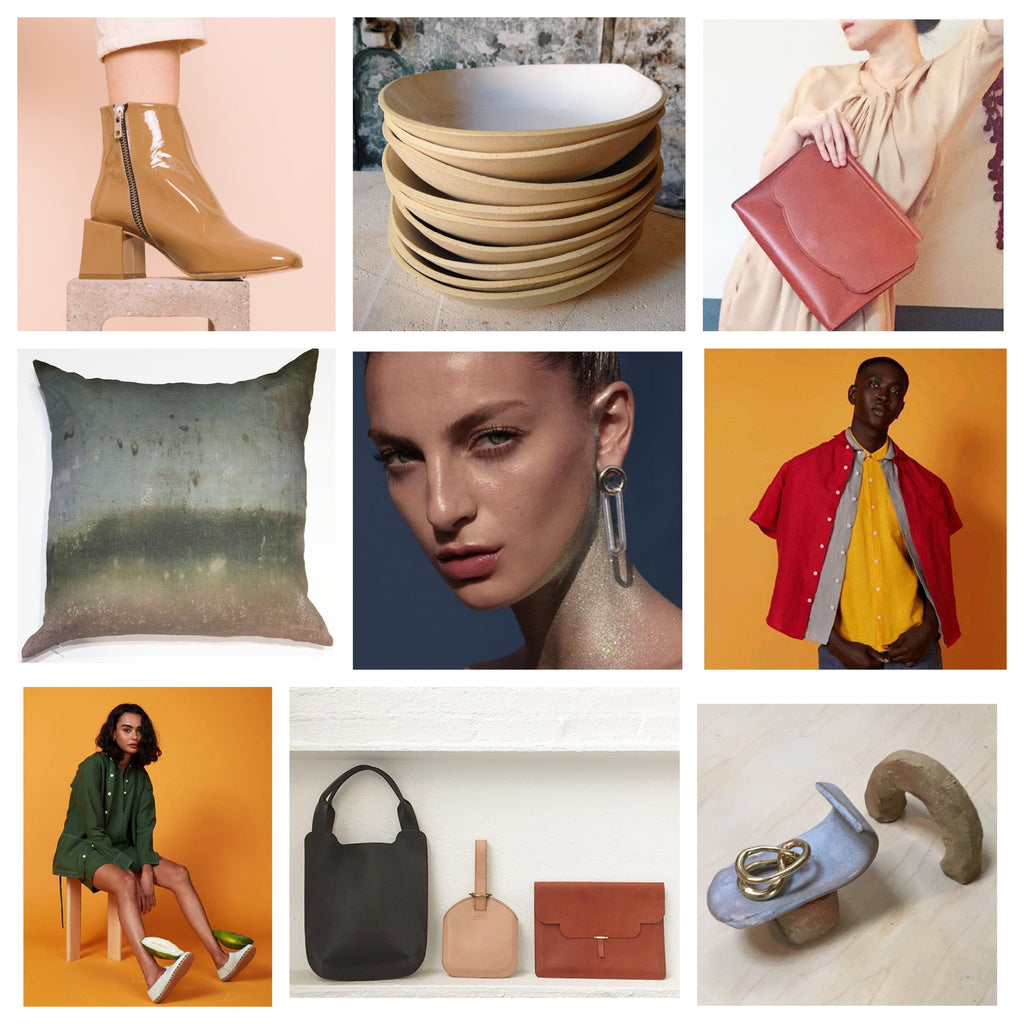 At Blluemade, our favorite gifts to give and receive are the ones that can be enjoyed all year. A gorgeous leather handbag, a classic piece of jewelry, a shirt that's as great on it's own in spring as it is layered under your favorite sweater in winter... we're all about items that bring continuous joy.
With that in mind, here are a few of our favorite things.
1) A mid-weight linen shirt for year-round wear. 
It's no secret that we love classic linen shirting at blluemade... it's at the core of what we do, and is a concept we are constantly improving on and evolving. In indigo, it's got the visual power and interest to catch the eye all year, and looks as good under your favorite crewneck wool sweater as it does thrown over a tank top or swimsuit or with jeans the rest of the year. The dark indigo pointed collar shirt or flax French pullover are styles everyone will love wearing all year long.
2) A classic leather bag.
Over at blluemade, we eschew logos. We want to wear our clothes, rather than feel like our clothes are wearing us. That point of view extends to our accessories, and Bartleby Objects always has the bags of our dreams. I've admired Mary's bags since I first spied them in the New York Times and when I realized we had a mutual friend I begged her to introduce us. Mary's craft is continually inspiring to us, and I am the proud and pleased owner of several of her gorgeous items. From her timeless Jeanette clutch with the most beautiful and minimal sliding closure, to the classic Elcee tote crafted of structured leather... I struggle to pick a favorite; I love them all! She also makes very special homegoods, like this alpaca-lined leather tray, or a hand-knit linen washcloth for going sponge-free (it's healthier for you, and the environment!) which makes washing dishes feel like an artform. Look no further for minimal wallets and small accessories for everyone on your list!
3) Jewelry like sculpture.
 You may remember jewelry designer Jane D'Arensbourg from the interview we published with her a while back. Her jewelry achieves something truly special; it's just as beautiful on a table or in a tray as it is worn. Like sculpture, it has a beautiful, eye-catching form that is a delight from any angle. I love the balance between the lightness of the glass Jane uses and the comfortable heft of her cast metal pieces. And when the two come together... well, it's just stunning to behold. Her earrings and rings are pieces anyone would want to wear. 
4) Ceramics, to add a touch of the handmade to everyday.
There's something about Mondays ceramics, made by Jennifer Fiore and Nina Lalli in Brooklyn, that I find irresistible. There was a straight year where every time I went into a ceramics store, the pieces I loved the most were theirs, and every time I ate at a restaurant with interesting ceramics, the pieces were still theirs! Eventually, I reached out to them to let them know my admiration. We've become friends, and I'm the proud owner of several Mondays pieces! I love how their works are meant to be used everyday, yet make even the everyday task of eating a meal or drinking coffee feel special. Their dark glazed plates make every meal look fantastic (and make these dishes a great gift for both accomplished home chefs and those who could use a confidence boost) while their serving dishes make a unique and stunning addition to any holiday table. Not much in the kitchen? Any home decor fiend would be lucky to own one of their stunning, wood-fired vases. 
Still stumped on what to gift? We're having an event this Saturday at the studios of Jane D'Arensbourg, Mondays Ceramics, Bartleby Objects, and many more at 36 Waverly Ave in Brooklyn's Clinton Hill neighborhood, on the 2nd and 3rd floors! The event is Saturday, December 16, from 1pm to 6pm. 
Come on by and we'll help you pick something out! We'll have drinks and snacks, and a psychic (Jane's mom!) will be on hand if you need some cosmic instruction on gift-giving this holiday season. Hope to see you there!