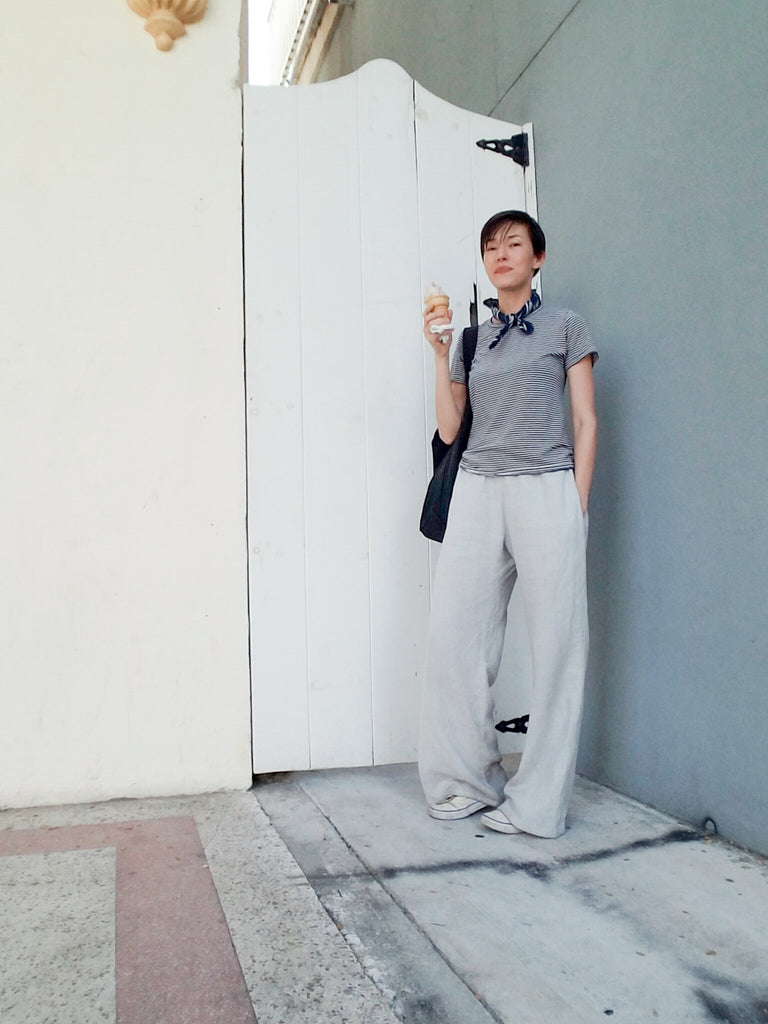 Summer travel in hot climates led to our fascination and love of linen, so it was a joy to wear blluemade in Key West this month and see our vision come to life. Linen is well-known for it's great properties in warm weather. As a natural flax fiber textile, it breathes beautifully on a hot day. Linen can absorb up to 20% of it's weight in water while remaining cool and dry to the touch, making it ideal for humid days. And because our linen comes from a Belgian mill that operates at the highest standards, the material is soft and drapes like a dream. blluemade staples no.1 did all this and more--the pieces were ideal for going from sight-seeing to the pool, to dinner in the evening.
We were in Key West for a conference, but made time to slip away and explore the island. Key West is around 4 square miles in area, but for a small island it has a storied history. Several American presidents made it their preferred vacation spot, and Key West has been home to notable literary figures over the years. Perhaps the author with the strongest associations to Key West is Ernest Hemingway, whose island home is available for tours today. 
The blluemade staples no.1 collection was perfect for strolling bungalow-lined streets, lounging by the pool, and delicious dinners of fresh seafood and key lime pie. 
visit:
Key West Botanical Garden and Forest
the Ernest Hemingway House
Audubon House and Tropical Gardens
eat: 
Seven Fish
Frita's Cuban Burgers