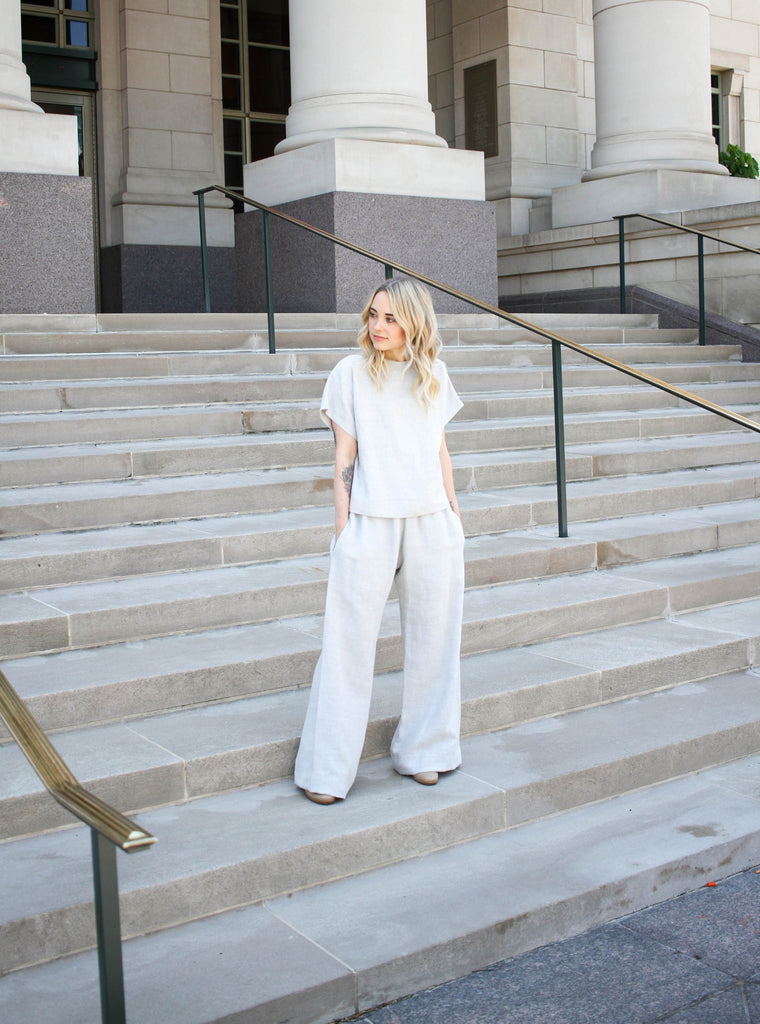 Earlier this summer we made a trip to Nashville to spend time with the lovely, effervescent Mary Ellen Skye. Mary Ellen runs a beautiful blog and gorgeous instagram in addition to being a talented hair stylist. She's a huge supporter of slow fashion and American-made brands, and can be spotted styling and modeling for them, though she's often too humble to mention it! 
When Alex and I met Mary Ellen at our event at Wilder in the spring, we were blown away by how sweet and genuine she was, and thrilled at her response to our brand. The Wilder event was one of the first events we did, and happened just a few weeks after we launched, so her interest in us was extremely encouraging (we really felt the love in Nashville--from the team at Wilder, customers, friends old and new... <3 ). We kept in touch, and met up again a few months later to hang out and explore Nashville. After a hearty porridge breakfast at Steadfast, we went off into the city to do an impromptu shoot, and are thrilled to share the pictures with you now. We also asked Mary Ellen to answer a few questions for us; her responses are below!
name:
--Mary Ellen
occupation:
--hair stylist
location:
--Nashville, TN
currently listening to:
--Emily King
your style:
--minimal, classic, and monochrome, most of the time
what led you to start blogging?
--I was looking for a creative outlet and blogging seemed like a good way to share my thoughts and feed my love for all things design, interior, and fashion!
what's your favorite thing about what you do?
--I love talking to people and inspiring others if possible! I enjoy the creative energy that comes when you get that burst of inspiration and just let it flow!
what do you look for in clothing?
--Quality! The feel of a well-made shirt or the hang of a perfectly slouchy pant... I love things that I can imagine a future with; timeless pieces that can go with you anywhere! There is nothing better than feeling confident in your style and clothing.
go-to outfit:
--I love a box top with a good pair of pants, like my blluemade modern smock shirt and linen pants.
what's our next trip?
--My next trip is to seaside Florida--I can't wait to play with my nieces and nephews on the beach!