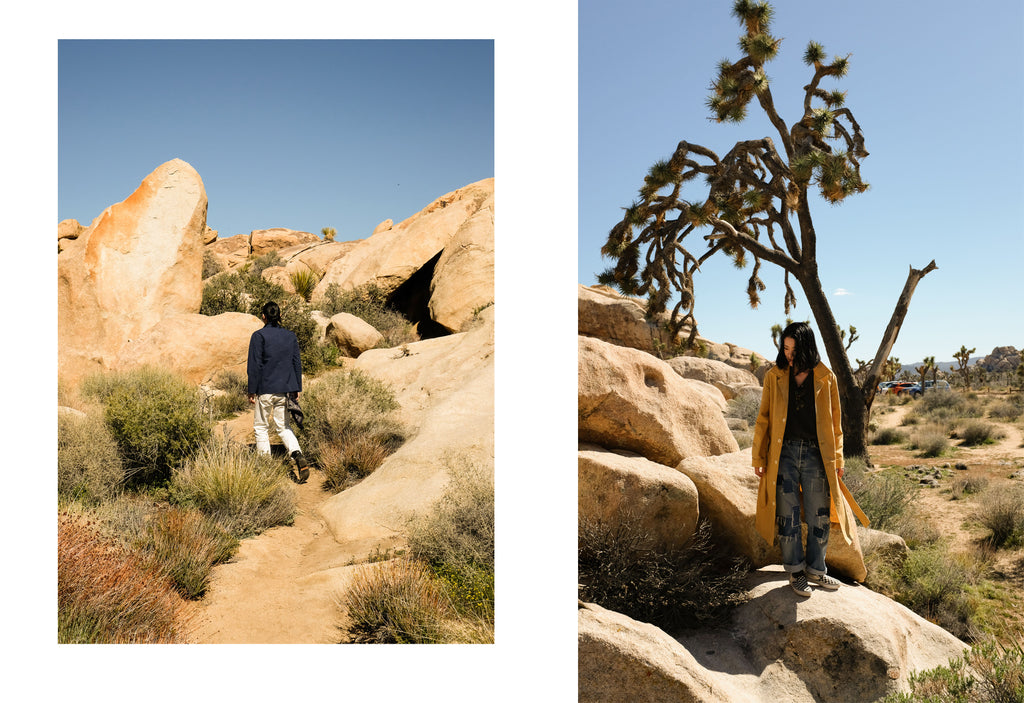 We're excited to release images from a little shoot we did a few months ago in Joshua Tree National Park, starring some of our favorite people with our favorite outerwear from the season!
Artists Tomo Adachi and Natsumi Horikawa and vintage dealer Jaime Wong show us that our lightweight Japanese canvas outerwear is the perfect shield for the sun's hot rays and the ideal layer for cold desert nights. Indigo cotton corduroy jacket shirts are great in any situation; these strong yet pliable fabrics are the perfect throw-in-your-bag-and-go pieces. Whether you are viewing beautiful vistas or braving unfamiliar terrain, these jackets will take care of you, and look amazing while doing so. 
Featured Blluemade styles:
Japanese canvas trenchcoat in mustard
Japanese canvas trenchcoat in artichoke
Japanese canvas chorecoat in navy
Japanese canvas chorecoat in artichoke
Jacket shirt in indigo cotton corduroy
All items styled with models' own clothing. All photographs by Blluemade.